South London Neighbourhood Rivalries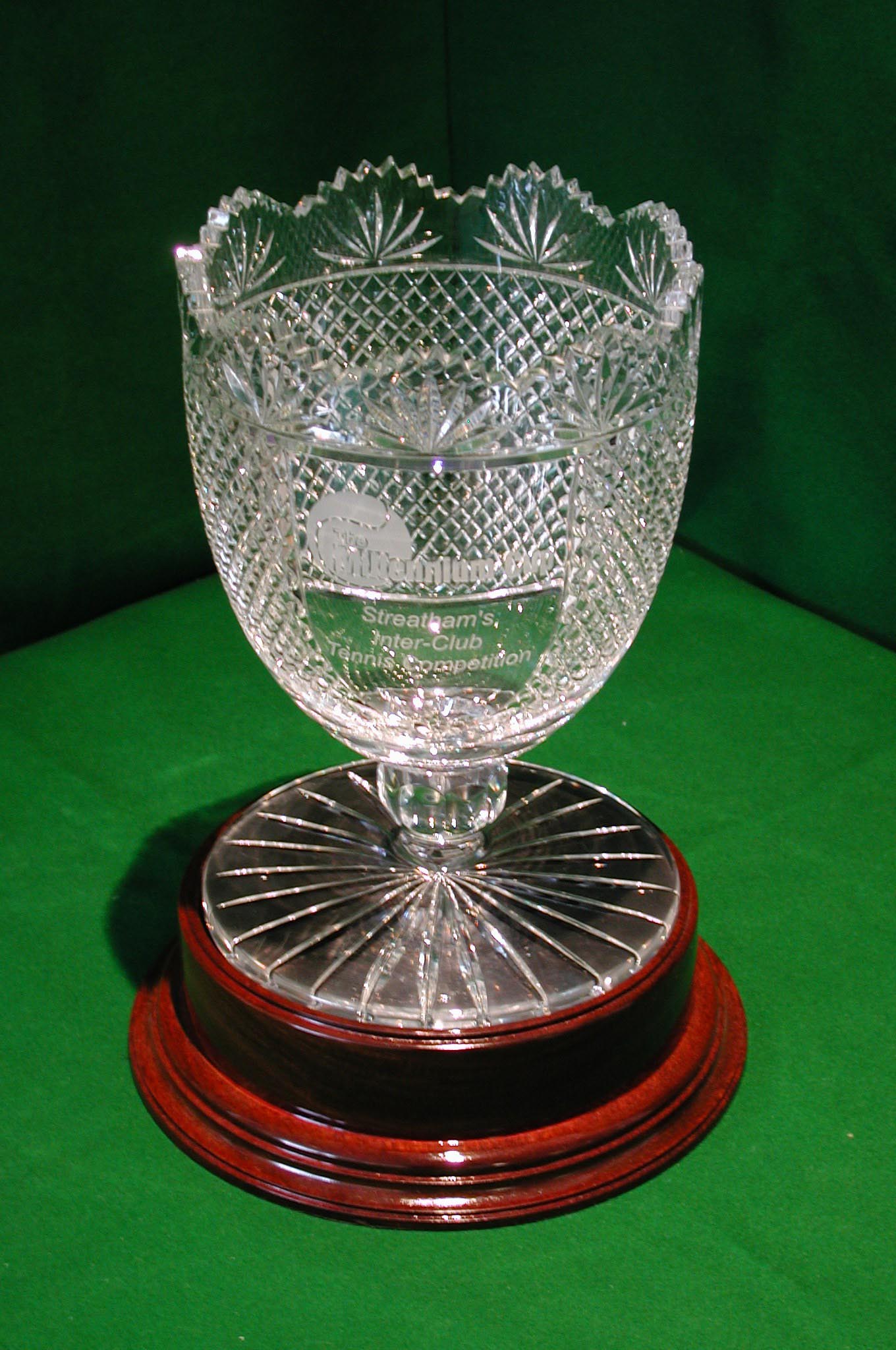 It started out as a means of promoting tennis clubs in Streatham to the local community and, seven years on, has turned into a closely-fought inter-club friendly annual campaign.
The Millennium Cup was the brainchild of Barbara Wancke, then Secretary of Woodfield Grove Tennis Club, who conceived the idea to celebrate the new millennium and create activities for its growing membership.
She applied to the Millennium Festival Awards for All Committee for a grant from Sport England to cover the start-up costs - including publicity, court and balls - for a new event to draw together clubs in the neighbourhood.
Woodfield Grove had benefited from an £840,000 Sport England grant to completely refurbish its premises and re-opened its doors in October 1999, prompting other local clubs to apply for funding for similar development projects.
As a result of her efforts, the Millennium Cup was granted £1,196 to fund its initial pilot scheme as part of the Millennium Celebrations. The competition, however, did not actually get off the ground until the following spring because of Wigmore Lawn Tennis Club's refurbishment works over the summer of 2000.
The idea was to provide opportunity for the promotion of new activities within each club involving members and the training of volunteers. Teams were to be made of squads of players in varying age groups, while others could participate as on-court officials, ball kids and/or volunteers manning the services at the clubs during each tie. It was hoped to attract spectators from all the participating clubs as well as the wider community and provide a means of fund-raising through the sale of refreshments and snacks.
The intent of the competition is to involve players who do not ordinarily play for their clubs in county events and so give them an opportunity to compete in matches at a local level. In order to keep the standard equitable, the Committee agrees with each club to exclude specific team players.
Each club has to find players to compete in the following disciplines at each tie:
Singles
16 & Under Boys
16 & Under Girls
Men's Open (no age restriction)
Women's Open (no age restriction)
45 & Over Men's
40 & Over Women's
Doubles
Men's (no age restrictions)
Women's (no age restrictions)
Mixed (no age restrictions)
To read the full article that was published in Tennis Today Magazine in January 08, click here.
The current Rules and Results of previous year's competition can be downloaded here.
Millennium Cup Champions
2012 Wigmore Lawn Tennis Club
2011 Telford Park Lawn Tennis Club
2010 Grafton Lawn Tennis Club
2009 Grafton Lawn Tennis Club
2008 Telford Park Lawn Tennis Club
2007 Wigmore Lawn Tennis Club
2006 Telford Park Lawn Tennis Club
2005 Telford Park Lawn Tennis Club
2004 Telford Park Lawn Tennis Club
2003 Norbury Park Lawn Tennis Club
2002 Norbury Park Lawn Tennis Club
2001 Wigmore Lawn Tennis Club